The commemoration "Learning from War to Build Peace"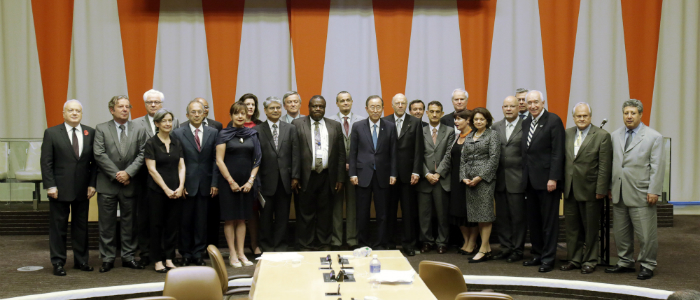 On the July 8, 2014 the commemoration marking the centenary of the beginning of First World War was held at the UN Headquarters. The commemoration titled "Learning from War to Build Peace" was organised by the Permanent Missions of France and Germany in cooperation with Algeria, Australia, Austria, Belgium, Bosnia and Herzegovina, Bulgaria, Canada, Hungary, India, Italiy, Japan, Luxembourg, Montenegro, Morocco, New Zealand, Romania, Russian Federation, Senegal, Serbia, South Africa, Turkey, the United Kingdom and the United States. The objective was to send a joint message of peace and reconciliation.
Secretary General of the UN, Ban Ki-moon addressed present representatives of Member States, the UN and NGOs, mentioninginter alia that "…the First World War was described at the time as the war to end all wars" and that the past which we inherited should serve as a lesson for future generations to create a better and more prosperous future.
Ambassador Mirsada Čolaković, Premanent Representative of Bosnia and Herzegovina and Deputy Permanent Representative of Bosnia and Herzegovina Dragana Anđelić attended the commemoration.
A group photograph of the Ban Ki-moon, the UN Secretary General and the ambassadors was taken at the end of the event.