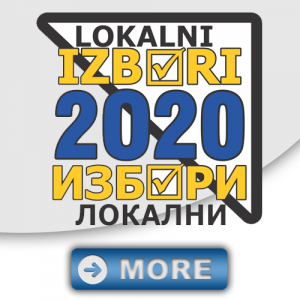 A citizen of Bosnia and Herzegovina, who has the voting right and a displaced person status, is registered in the Central Voters' Register for the basic constituency based on the expressed voting option, i.e. the citizens can choose to vote either for the municipality of residence before acquiring the displaced person status or for the municipality of current permanent/temporary place of residence.
The BiH Central Election Commission invites citizens of BiH who have the status of a displaced person to visit the Center for voters' register in their municipality/city and to complete the PBO-1 form-Application for change of voting opinion in person if their wish to change the voting option i.e. to vote for the municipality of 1991 residence. They have to show the Decision on the competent body on the status of a displaced person to the Center's employee.
Citizens of BiH who do not file the request for change of the voting option will be registered in the Central Voters' register for the basic constituency in which they were registered at the last elections in BiH.
The deadline for change of a voting option for displaced persons expires on September 1.